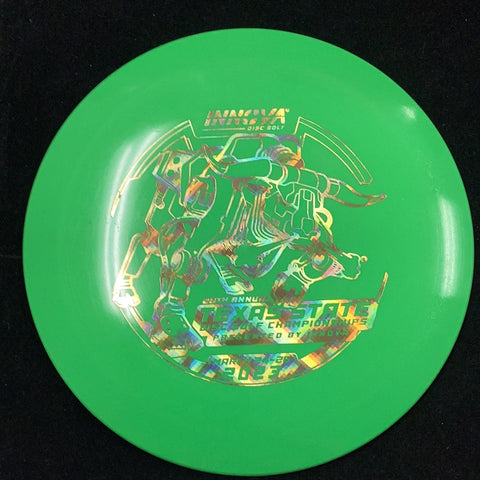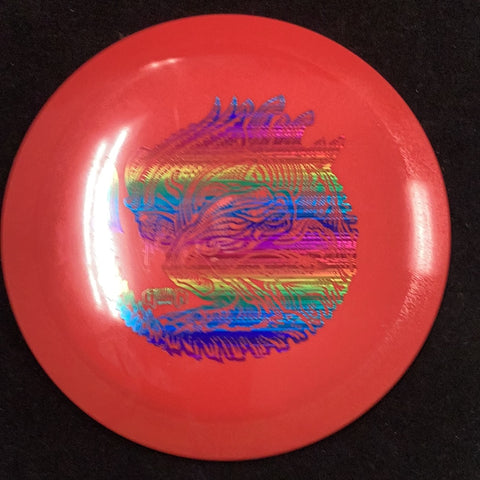 Innova
Charger (Star)
13 | 5 | -1 | 2
2023 Texas States Championship
The Innova Charger is a high speed distance driver described as a cross between the popular Destroyer and Shryke molds. With the combined flight combination of two of Innovas most popular distance molds, Innova predicts that the new Charger is going to be a top seller.
This Charger is designed to proved maximum distance with limited end of flight fade for such a fast flying disc golf disc. 

Innova describes this as a stable torque resistant 13 speed driver for players looking for the consistency of the Destroyer but with less fade. Compared with the Shryke, the Charger is more consistent in windy conditions. 
Professional disc golfer and Innova Team captain Nate Sexton says the Charger has a "nice balance of gentle flip and fade."